---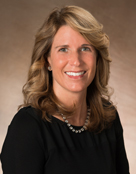 Melissa
Professional Relations Coordinator
Mel is a 1991 graduate of Shaler Area High School and Beattie Technical School's Dental Assisting program. She began her dental career working as a dental assistant and joined our practice in 1992. For 22 years, she was an orthodontic assistant, and in 2013 she took on the role of Professional Relations Coordinator.
Mel's outgoing, energetic, and enthusiastic personality and commitment to our practice success makes her the ideal person for this position! She is highly involved in creating and building strong relationships with our referring dentists and their staff. Mel creates the fun contests that are held in our office, and makes visits to the local schools, helping to educate the students on the importance of excellent oral health. She participates in community sponsored events, answering our neighbors' questions about orthodontic care and promoting the benefits of orthodontic treatment. She also runs the referral marketing program in the practice and coordinates our Make-A-Wish® fundraising events.
If you see Mel at a community event representing our practice, please stop by and say hello!
---
Sarah
Treatment Coordinator
Sarah has a long history with GKG Orthodontics: she was a patient of ours many years ago. She had such a great orthodontic experience that she knew she wanted to work here. She finally joined our team in 2006. As our treatment coordinator, Sarah works with new patients to explain their treatment options and related costs. She loves getting to know all the different personalities of our patients and seeing their smiles transform during treatment. Outside the office, Sarah is involved with the community, coaching cross country for a local school, and participating in various church activities.
---
Mary Beth
Business Manager
Mary Beth joined our office in 2016, bringing her bright smile and friendly attitude to our front desk. It soon became apparent that her background in accounting could also be of great benefit and in 2018 Mary Beth took on her new role as Business Manager. She enjoys the fast-paced, fun environment of our office, but especially loves that everyone here is truly a team player! Mary Beth and her husband Bryan have two boys and a Labrador named Toby. Her hobbies include traveling, gardening, and spending time with friends and family.
---
Miranda
Lead Appointment Coodinator
Miranda is extremely dedicated to providing all patients of Drs. Grady, Kastner & Gornick with a superior customer service experience. She is a major contributor to the positive, upbeat and patient oriented setting of GKG and her dependability, optimism and gentle nature are a great asset to the front desk team. When she is not at work, Miranda can be found lifting weights, cooking, and spending time with her family.
---
Annette
Appointment Coordinator
Annette has worked as a secretary and administrative assistant in several different professions for more than 30 years. She finds it a true pleasure to work at the front desk of such a dedicated and professional office.
Annette experienced our doctors' skill and dedication first-hand many years ago when her own children had their orthodontic treatment completed at our office. Needless to say, she is now proud to be a part of this finely tuned and exceptional staff.
---
Brooke
Appointment Coordinator
Brooke joined our team in 2018 bringing her years of experience in scheduling, organizing, planning and coordinating with great attention to detail. Brooke's goal is to ensure both our patients' and our team's needs are met through encouragement and a kind word. She enjoys being a part of our team as we all work together, each doing our part to successfully and thoughtfully meet the needs of our patients.
---
Donna
Appointment Coordinator
Donna's dental career began in 1985 at a general dental practice. She started her orthodontic career in 1987, and joined our practice in 1997. Donna has held multiple positions throughout her 22 years with GKG and currently works as a part of our front desk team. Donna's outgoing personality and extensive clinical knowledge help her to create a special rapport with patients during each and every phone call.
---