Patient Managers
---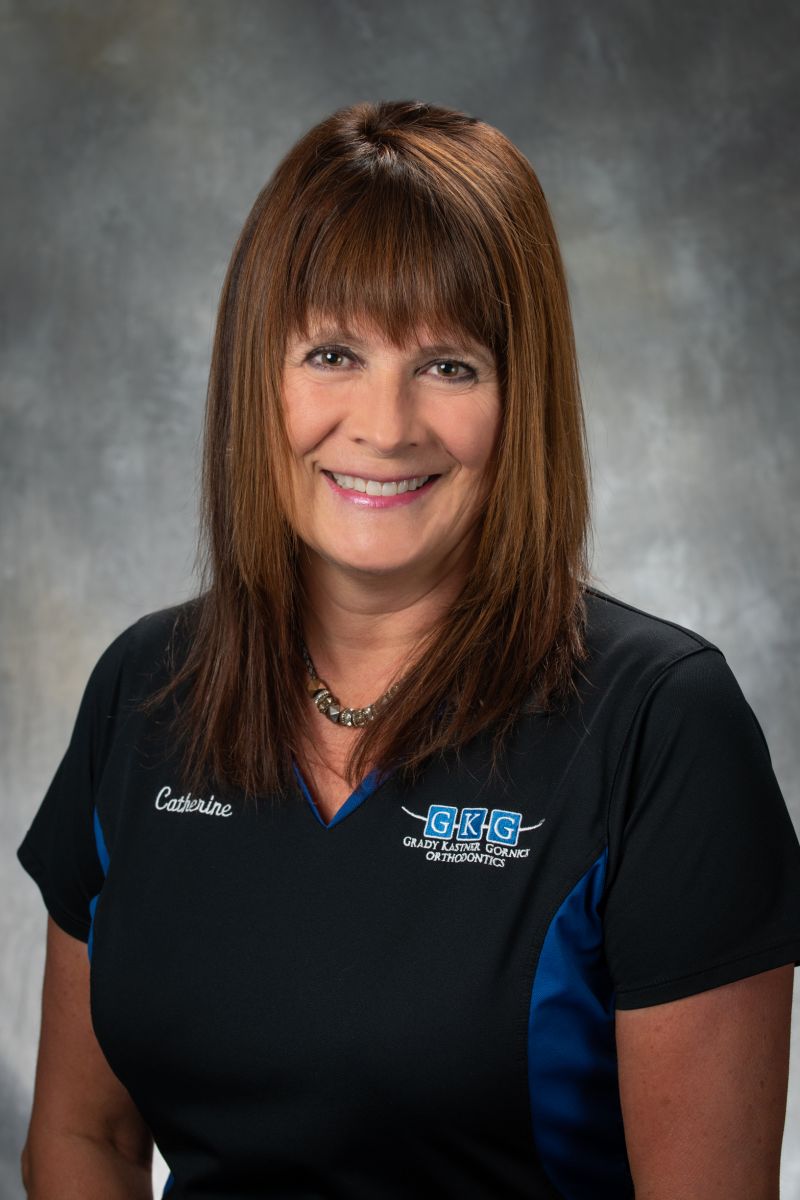 Catherine
Catherine attended Beattie Technical School's dental assisting program and graduated from North Allegheny High School in 1982. She has been working in the dental field since 1981 and joined our practice in 1991. Catherine worked part-time while she was raising her family, and switched to full time in 2007.
---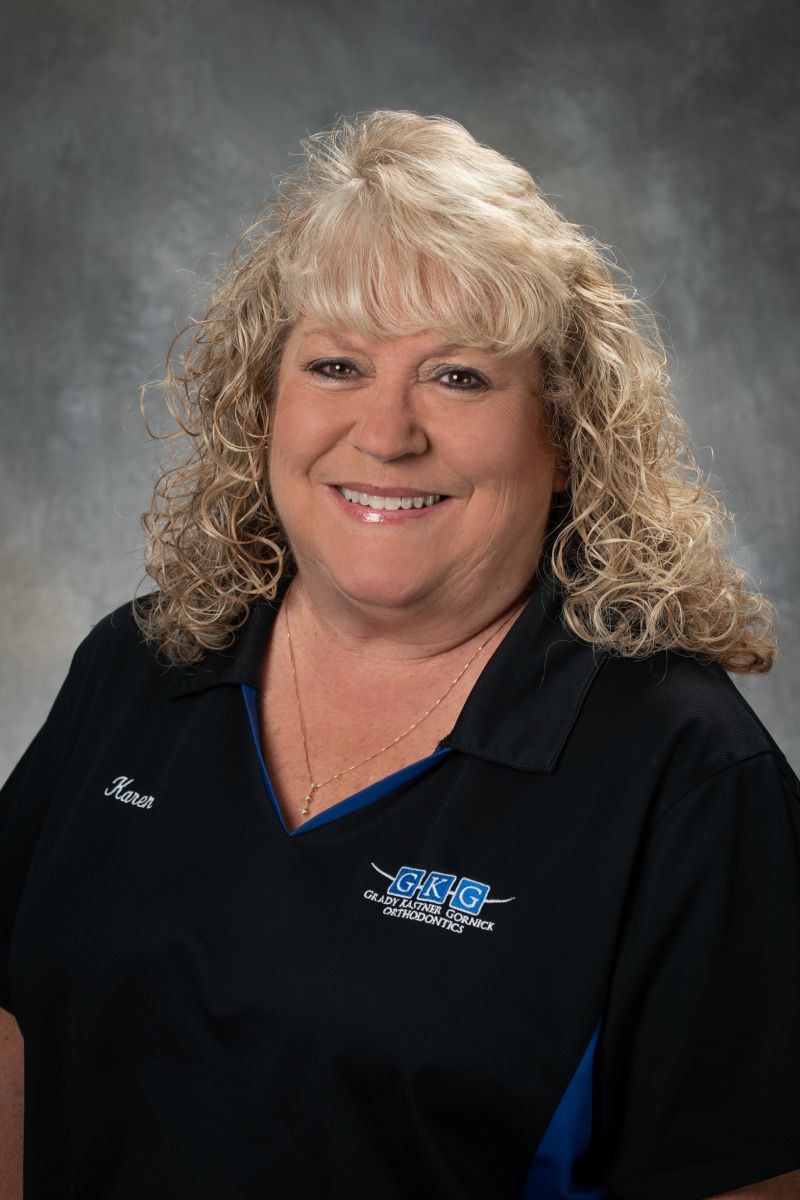 Karen
Karen attended the Median School, and graduated from their dental assisting program. She has been working in the dental field since 1985, and has been with our practice since 1991. Karen enjoys her job because she likes meeting new people and interacting with them every day.
---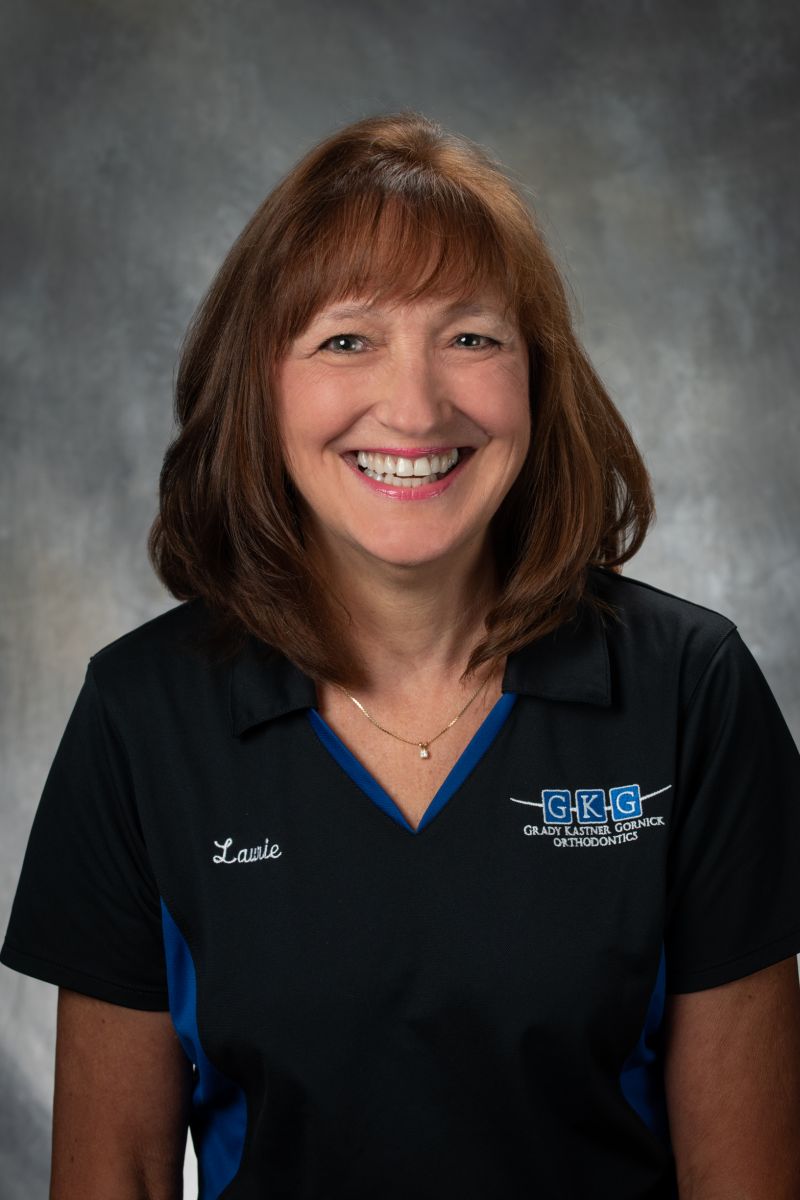 Laurie
Laurie's orthodontic career began in Boston during her high school years. She has been a patient manager with our practice since 1993. Her many years of experience in the orthodontic field makes her an asset to our team. Laurie enjoys being part of such a successful practice!
---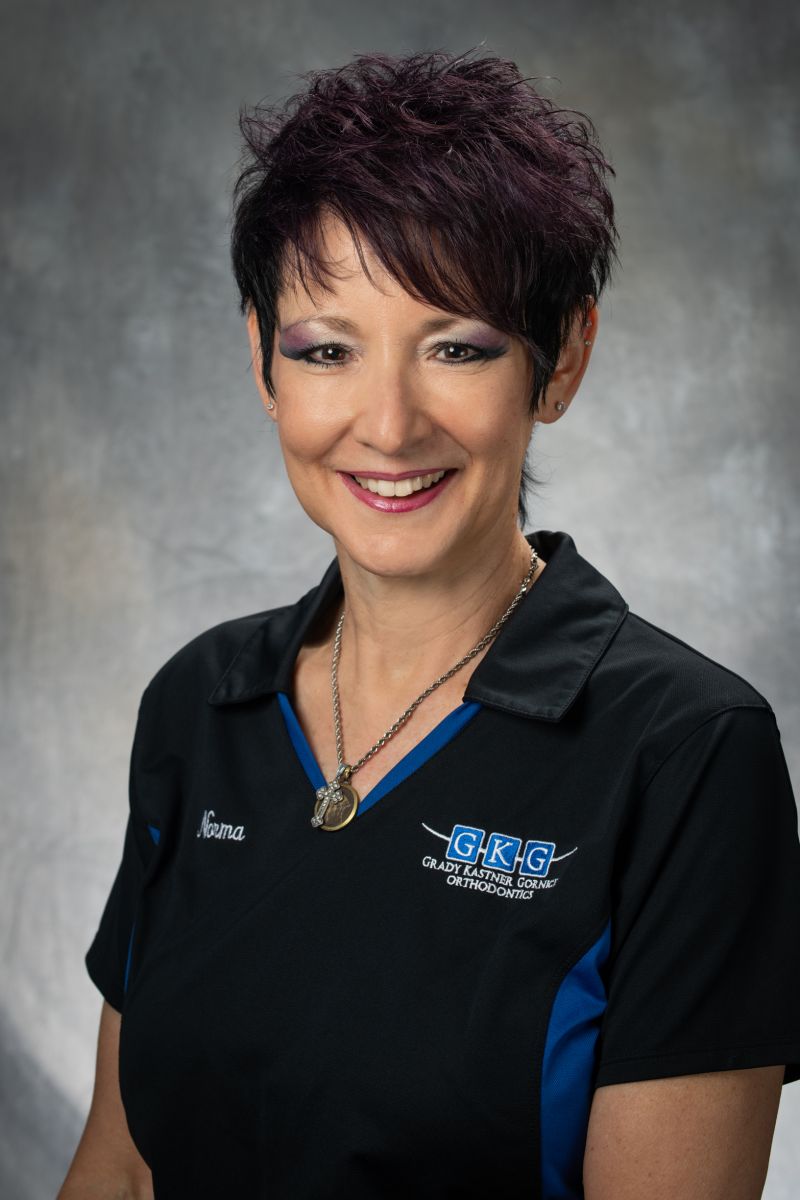 Norma
Norma has worked at our office since 1999. She feels that orthodontics is a truly rewarding career because of the relationships we develop with our patients, as well as being able to make beautiful smiles. She is very proud to be part of an orthodontic practice where patient care and a professional approach is a priority.
---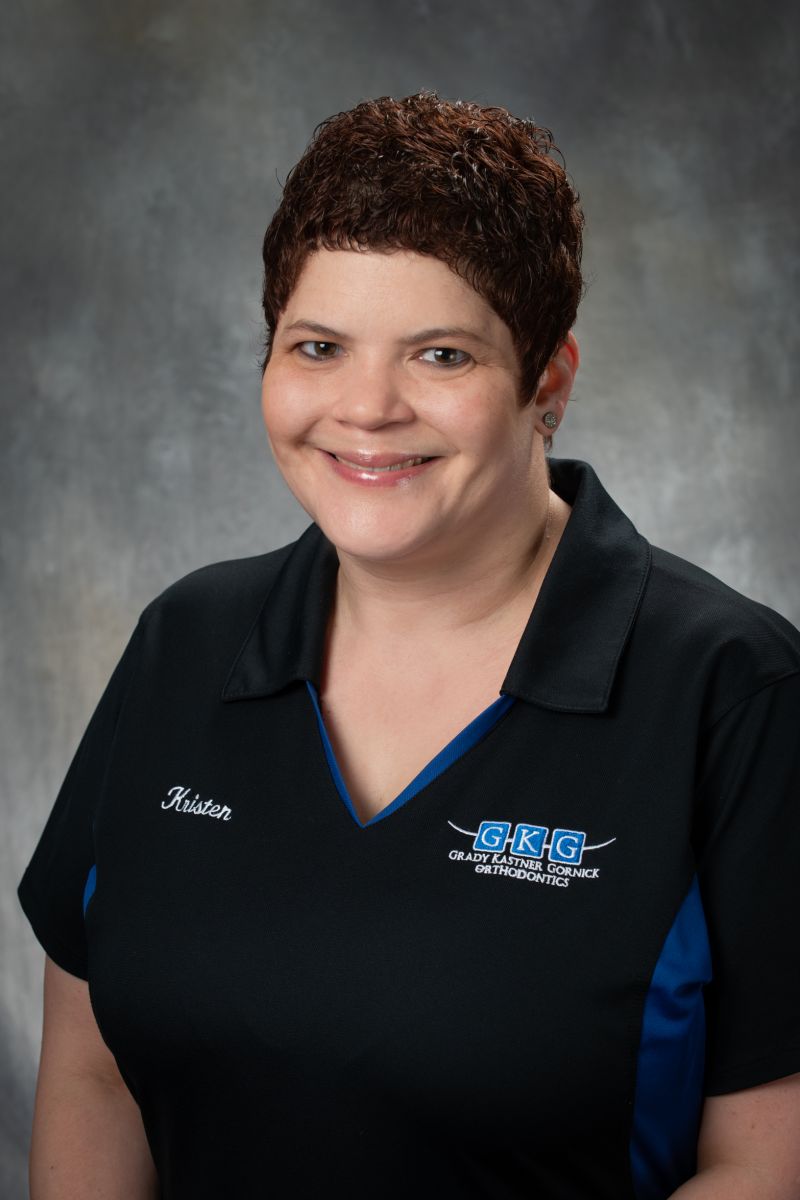 Kristen
Kristen has been our Sterilization Technician since 1998. She enjoys meeting our patients when she delivers the sterile instruments to the clinic. In her spare time, Kristen and her husband — who are avid sports fans — enjoy cheering on all the Pittsburgh teams, along with their cat, Crosby.
---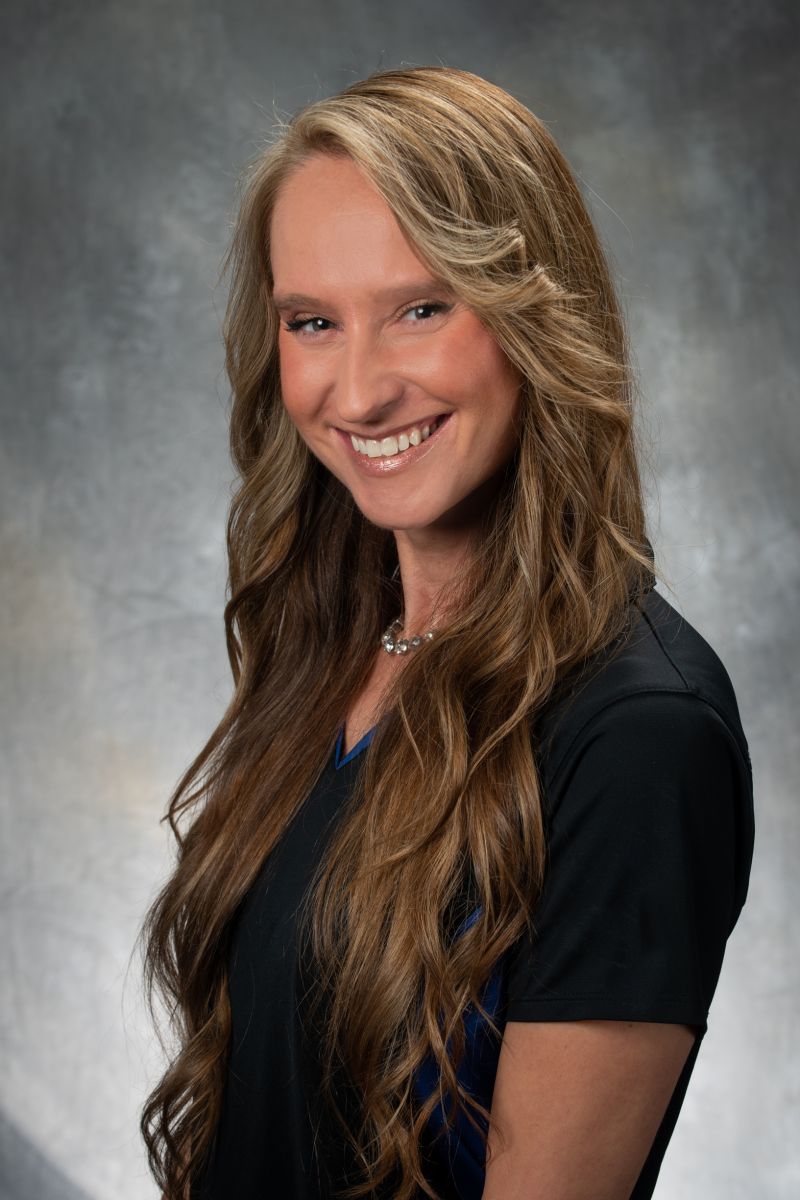 Amanda
Amanda has been working in the orthodontic field since 1995 and joined our practice in 2000. She feels that this place is terrific! Patients and co-workers are drawn to Amanda's upbeat personality. She enjoys her job very much and the part that makes it the most fun is her patients!
---
Christie
Christie is a 1996 graduate of Shaler High School. She attended the University of Pittsburgh and finished in 2001 with a degree in Exercise Physiology. Although she does not work in that field now, she enjoys the rewarding career of orthodontics. Christie loves being a part of this practice because of the fun, upbeat atmosphere. Christie is happily married with one son. When she is not working at the office, she is busy designing cakes.
---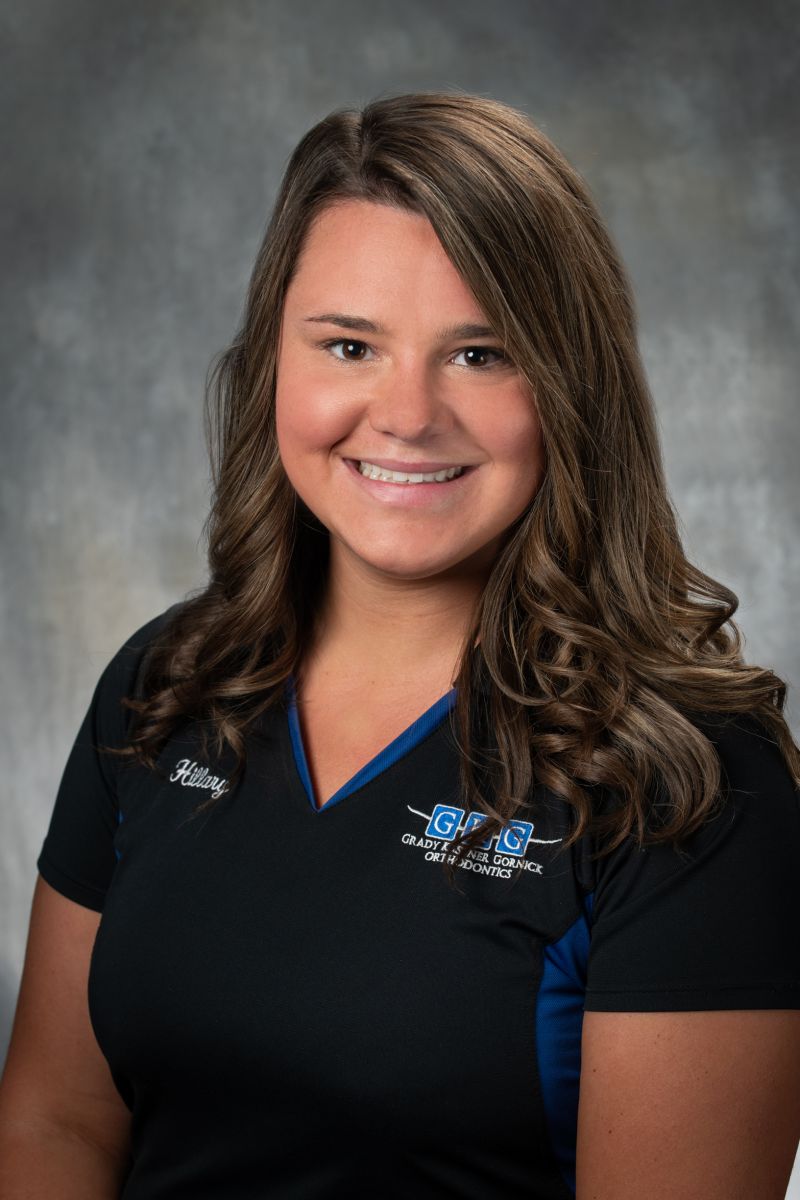 Hillary
Hillary graduated from Deer Lakes High School in 2011. She was previously a patient in 2010, and had such a great experience herself that she knew she wanted to work here! Joining the team in 2014, Hillary enjoys working for such a successful practice. The doctors, staff, and most importantly the patients make her job very rewarding!
---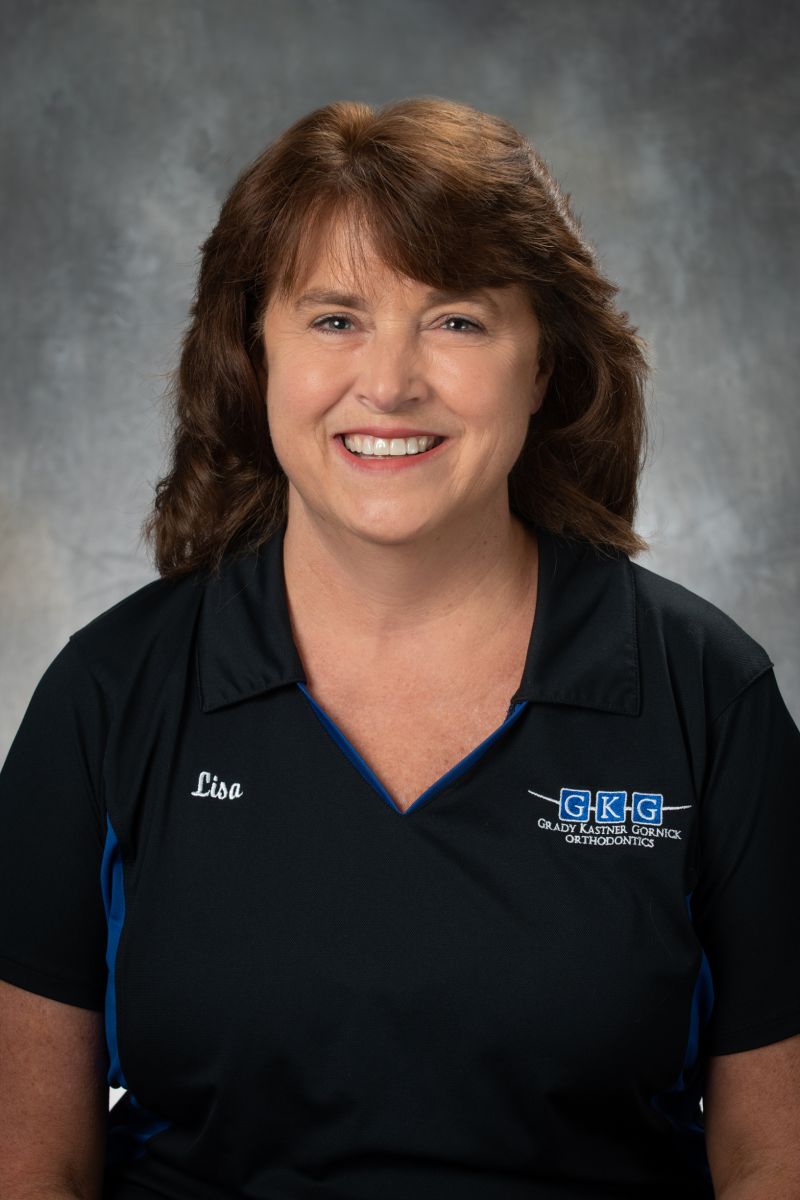 Lisa
Lisa began working in dentistry in 1985, and after working in all aspects of the dental field, decided that she loved orthodontics the most! We were happy to welcome her into the GKG Orthodontics family in 2016. She works closely with the doctors to create beautiful smiles, helping each patient smile bigger and better! Lisa is married and loves spending time with her family and babies. Her other hobbies include camping and riding motorcycles.
---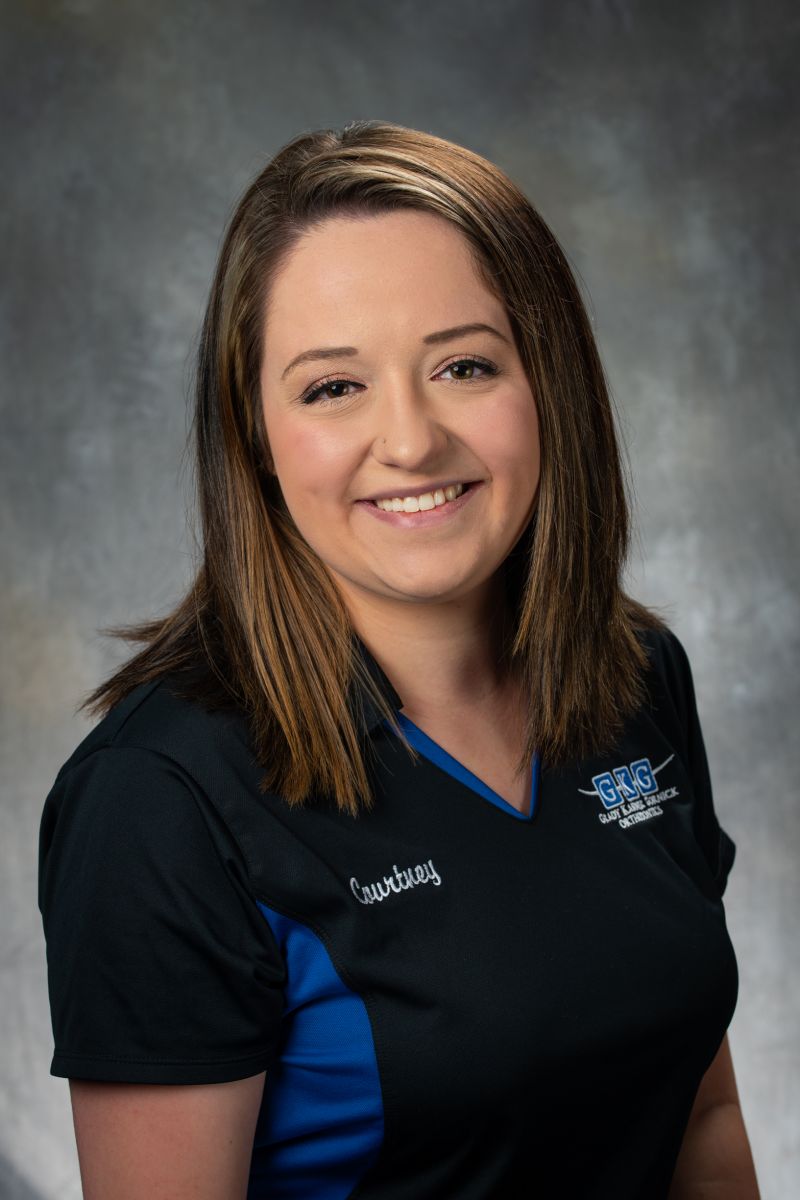 Courtney
Courtney attended the Bradford School for Dental Assisting and completed her externship at GKG Ortho. It was during her externship that she fell in love with the office environment and knew she wanted to be a part of our team. Courtney truly enjoys the friendliness of each of the doctors and her coworkers and is proud to be a part of a team that truly cares about the well-being of each patient and their families. When Courtney is not at work sharing her kind and compassionate nature, she enjoys spending time with her husband Denis and cuddling with her son DJ and their dog Max and cat Lily.
---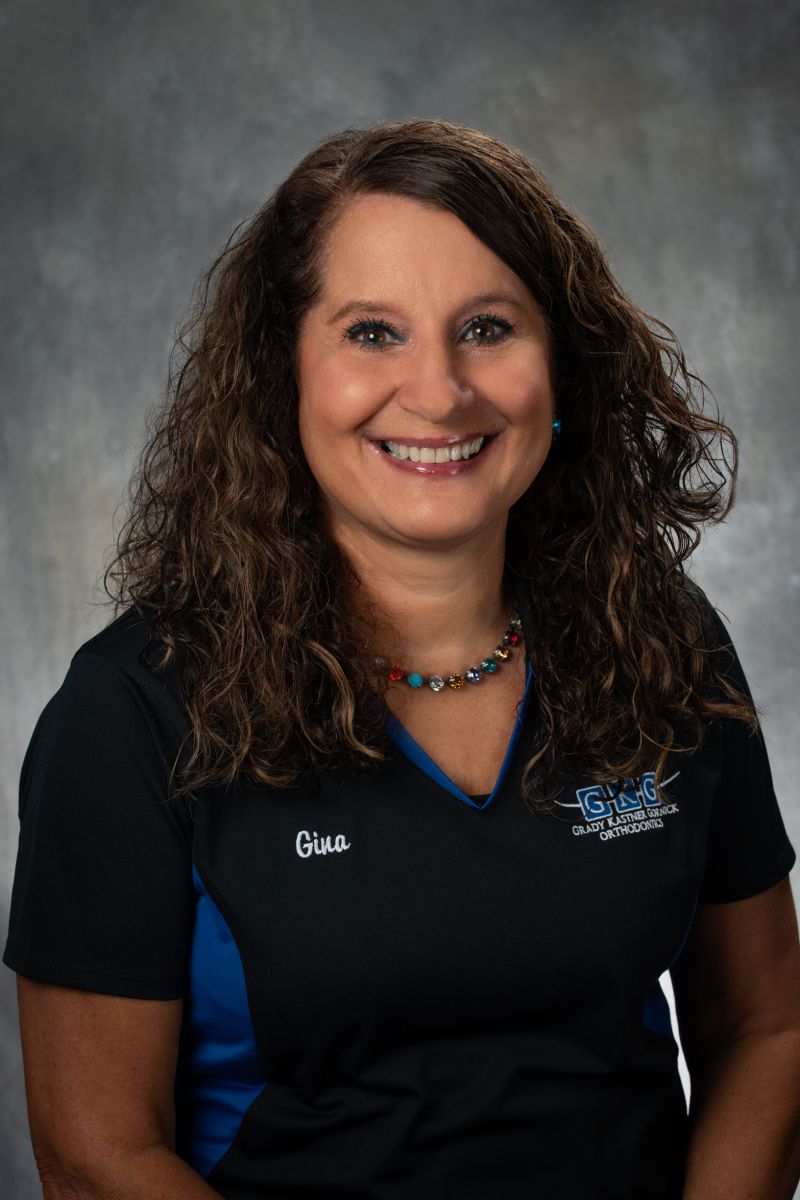 Gina
Gina started with the practice in 1997. She has always enjoyed meeting new people so working here is great! Gina feels blessed to work for such an exceptional practice that has a strong work ethic, nothing brightens her day more than seeing a patient who has just gotten their braces off leave our practice with a confident smile.
---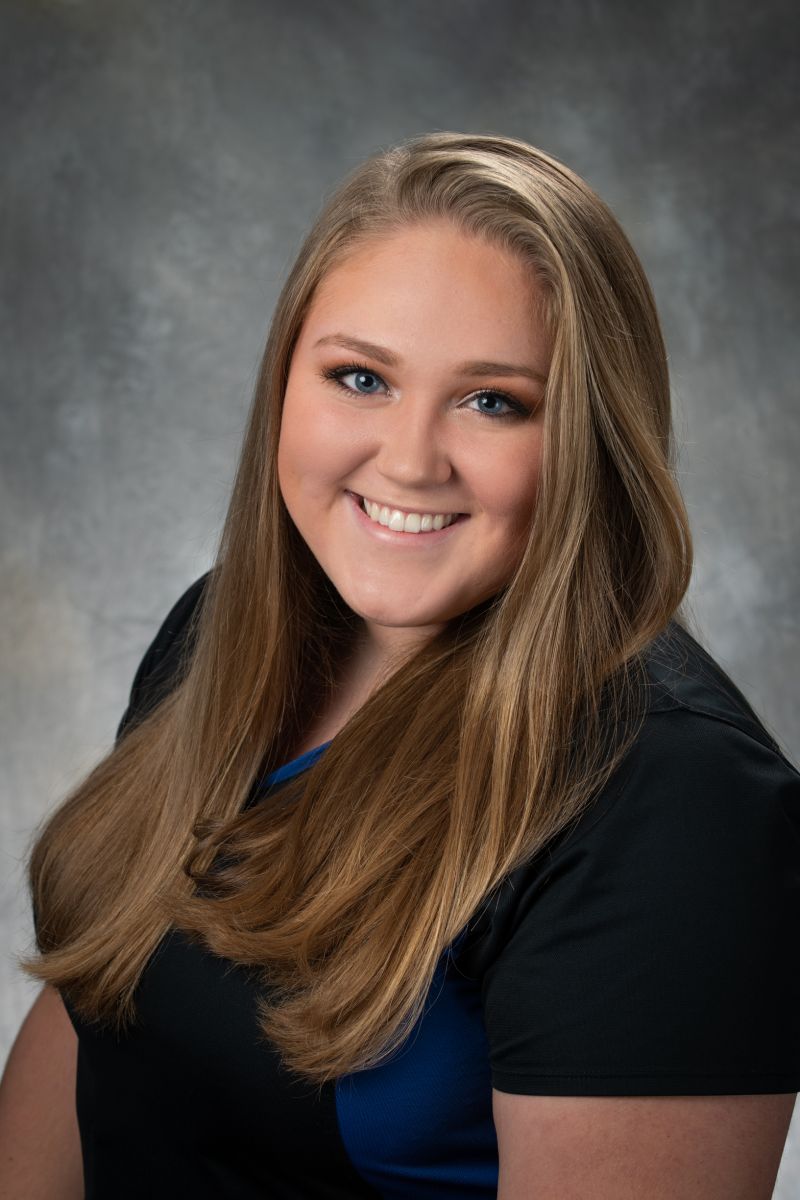 Haley
Haley joined the GKG Ortho team in 2019. She graduated from Deer Lakes High School and A.W. Beattie Career Center for Dental Assisting. Haley enjoys working with our wonderful patients and is excited to be part of the GKG family.
---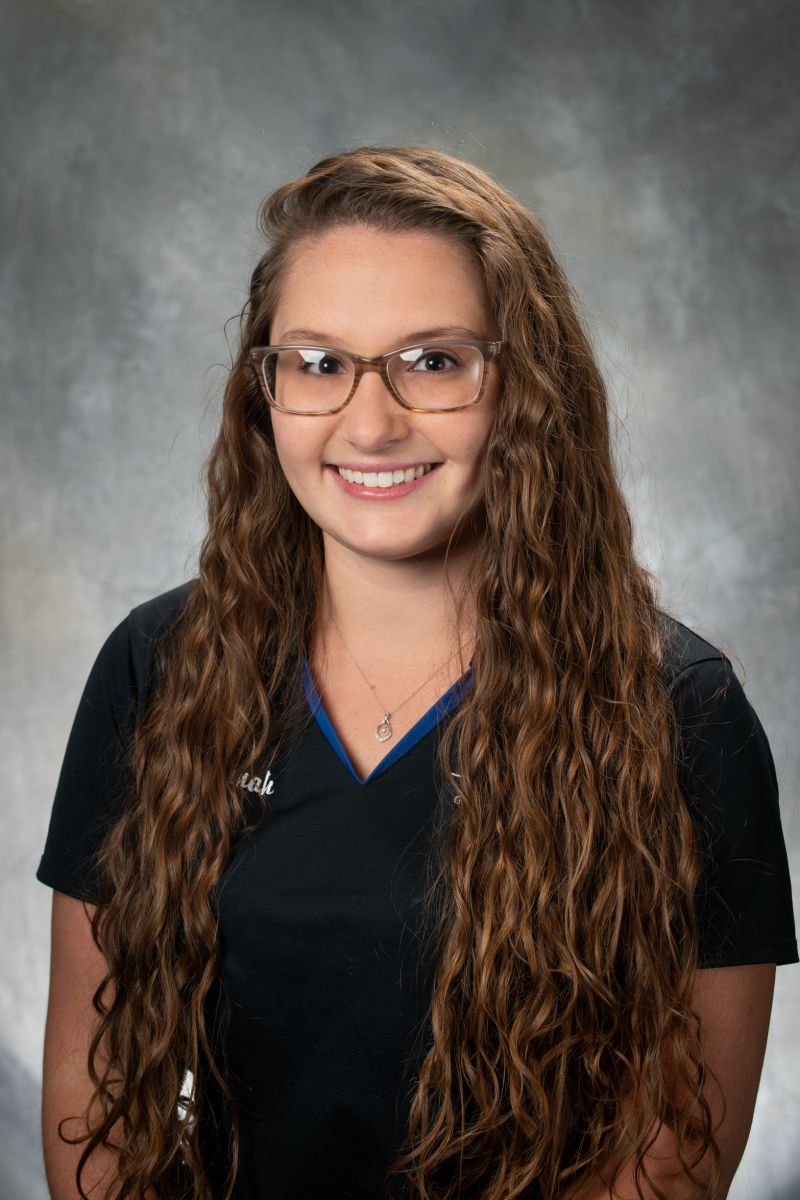 Savannah
Savannah graduated from the dental assisting program at the Institute of Medical and Business Careers. As a patient manager for GKG Ortho, Savannah loves building relationships with our patients during their time in our office, ensuring that each patient has an amazing experience. Savannah is also proud of working with such an efficient team who all share her passion. In her free time, she enjoys spending time with her family, friends, nephew Mason, and especially her daughter, Skylar.
---
Amber
Since 2020, Amber has worked as our Invisalign® Specialist and enjoys helping the new patients who visit GKG Ortho. When she's not improving our patients' smiles, Amber is most likely off traveling with her family or she can be found fishing with her boyfriend Gabe at a nearby lake or stream.
---
Ashley
Ashley graduated from Hampton High School in 2019. She has always loved working with children and is extremely fortunate to continue to do so. Building trust and making patients' feel comfortable is very important to her. Personally having orthodontic treatment, Ashley says her smile has changed her life and she loves to help others get the same feeling.
---
Cassandra
After discovering our office as a patient in 2010, Cassandra joined the GKG family in 2021. She loves her career as a Patient Manager where she can make new friends while constantly expanding her knowledge. When Cassandra isn't helping our patients feel at home, she can be found cooking up a storm in her kitchen with her BBF, Hank the dog, by her side. She is also a big fan of the great outdoors and is a proud 2016 Cal U graduate.
---
Lab Technicians
Celeste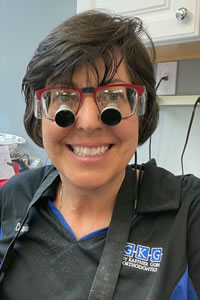 Celeste earned a bachelor's degree in communications from Robert Morris University and a visual communications degree from the Art Institute of Pittsburgh. In 2020, she joined the GKG Ortho team as a Lab Technicians. She enjoys taking a small part I'm building someone self-esteem with a beautiful smile.
---
Cindy
Cindy Split joined the GKG family in 2021 as a lab assistant. She truly enjoys the fast paced, friendly, challenging, and ever-changing environment. She has been married to her amazing husband, Jeff, since 1990. They have two incredible daughters, Stephanie and Samantha, as well as a multi-talented son-in-law, Mike. Cindy loves relaxing at home with her family, cats, and dog. She also enjoys sewing (which is her superpower) and earned a degree in fashion. She looks forward to many more years at GKG!
---
Catie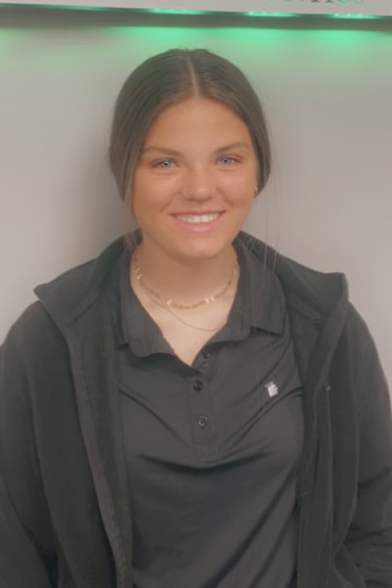 Student Helper
Catie is currently a student at Deer Lakes High School as well as A.W. Beattie Career Center for dental assisting and will graduate in June of 2023. Catie joined the GKG family in 2022 as a student helper. She enjoys playing soccer, hanging out with her friends, and playing with her dog. She is looking forward to many more years with GKG!