Patient Managers & Lab Technicians
Patient Managers
---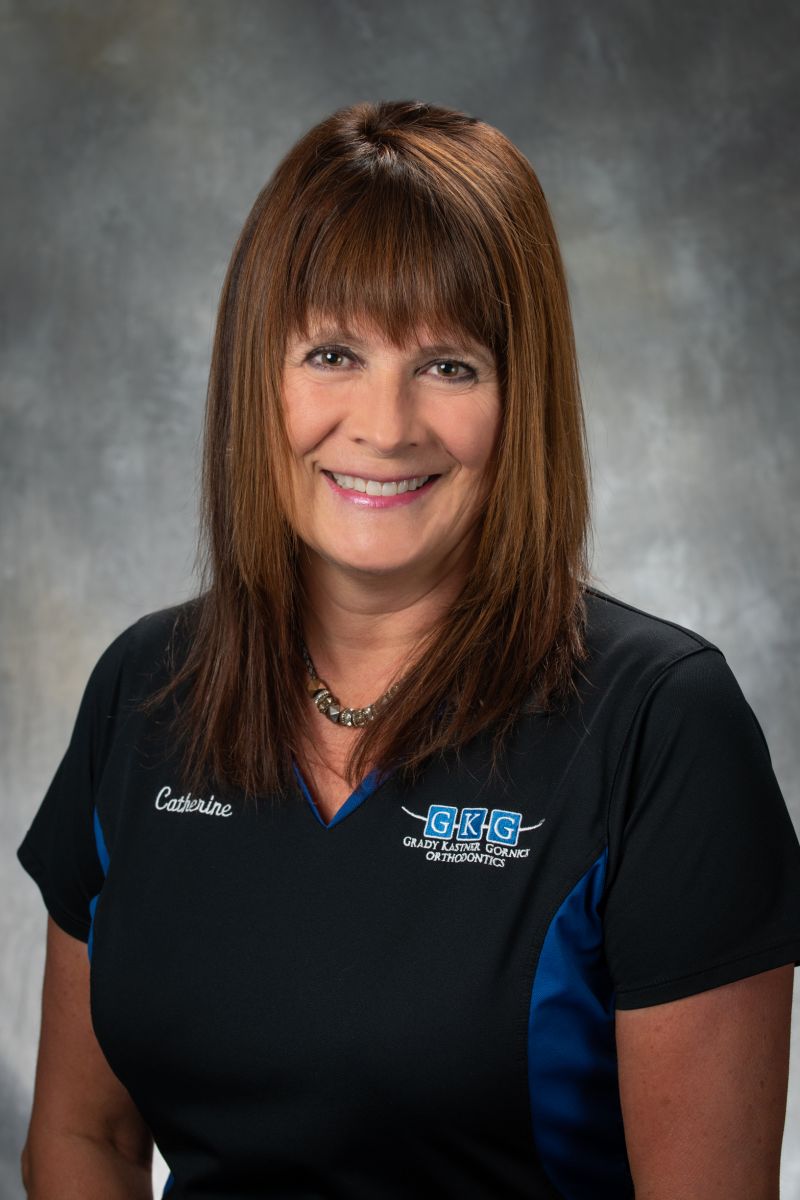 Catherine
Catherine attended Beattie Technical School's dental assisting program and graduated from North Allegheny High School in 1982. She has been working in the dental field since 1981 and joined our practice in 1991. Catherine worked part-time while she was raising her family, and switched to full time in 2007.
---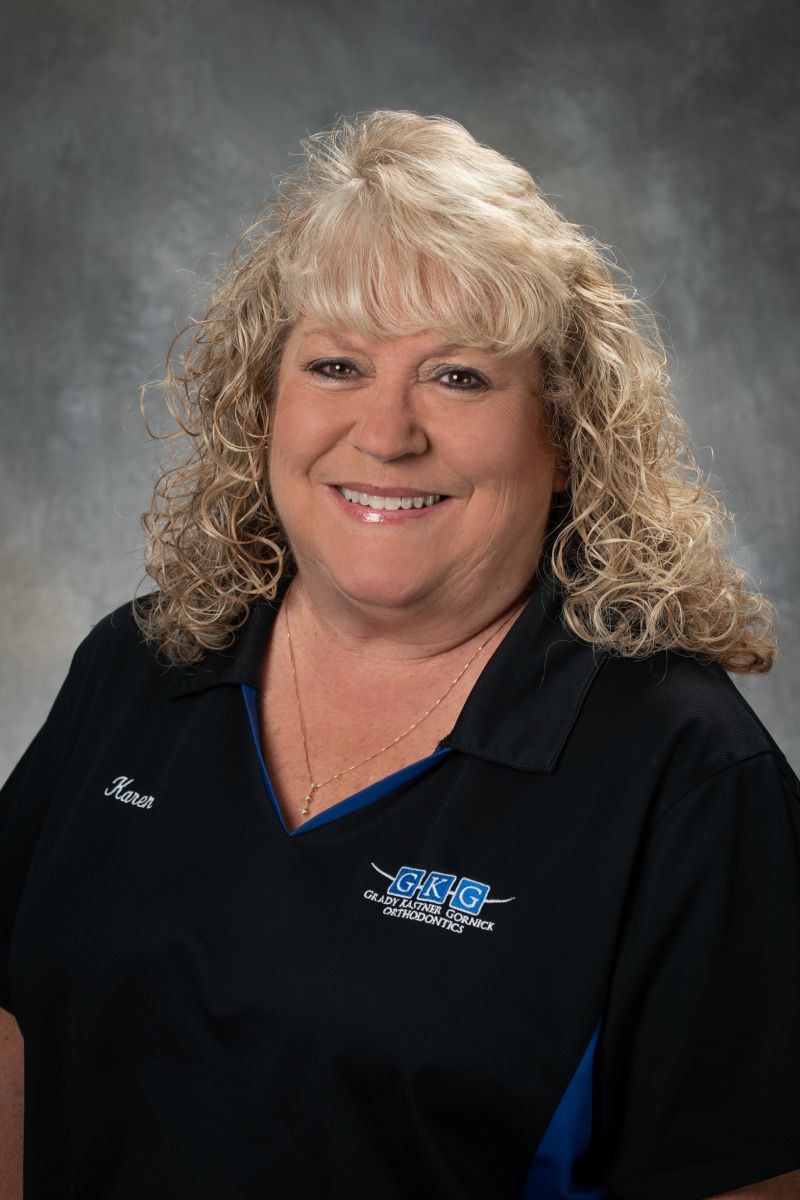 Karen
Karen attended the Median School, and graduated from their dental assisting program. She has been working in the dental field since 1985, and has been with our practice since 1991. Karen enjoys her job because she likes meeting new people and interacting with them every day.
---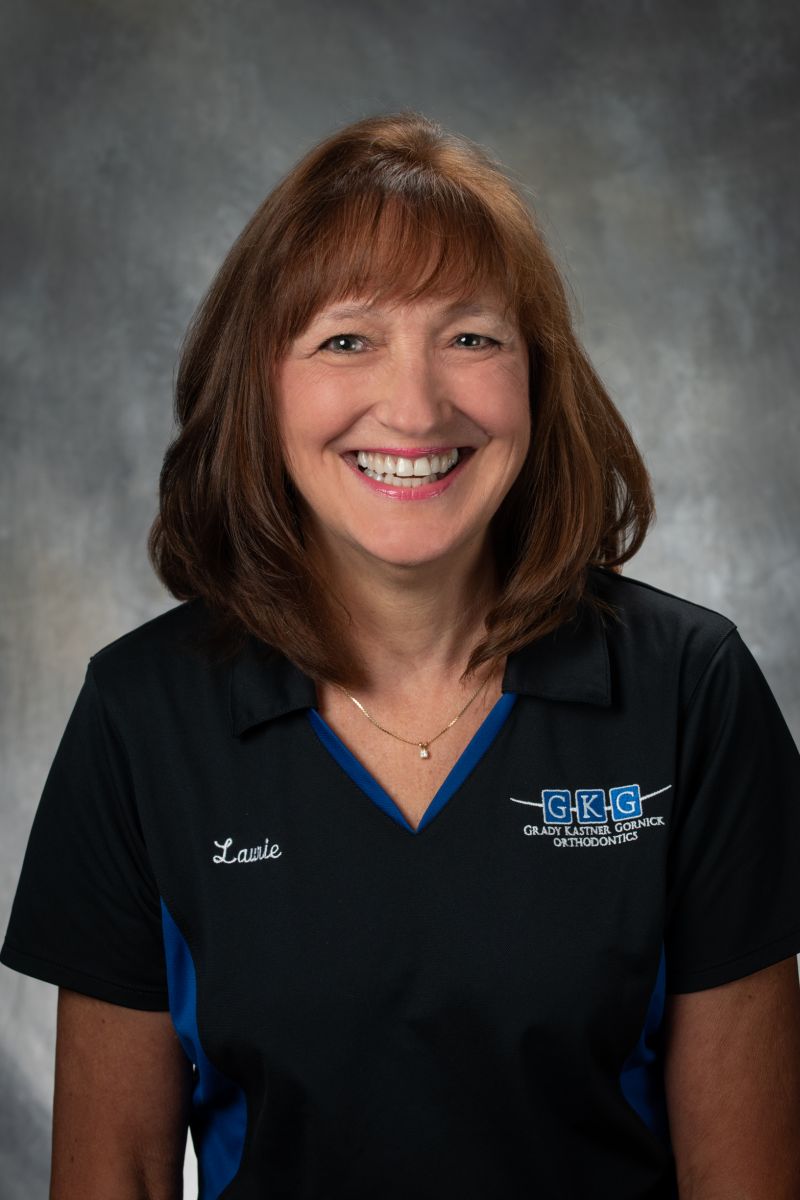 Laurie
Laurie's orthodontic career began in Boston during her high school years. She has been a patient manager with our practice since 1993. Her many years of experience in the orthodontic field make her an asset to our team. Laurie enjoys being part of such a successful practice!
---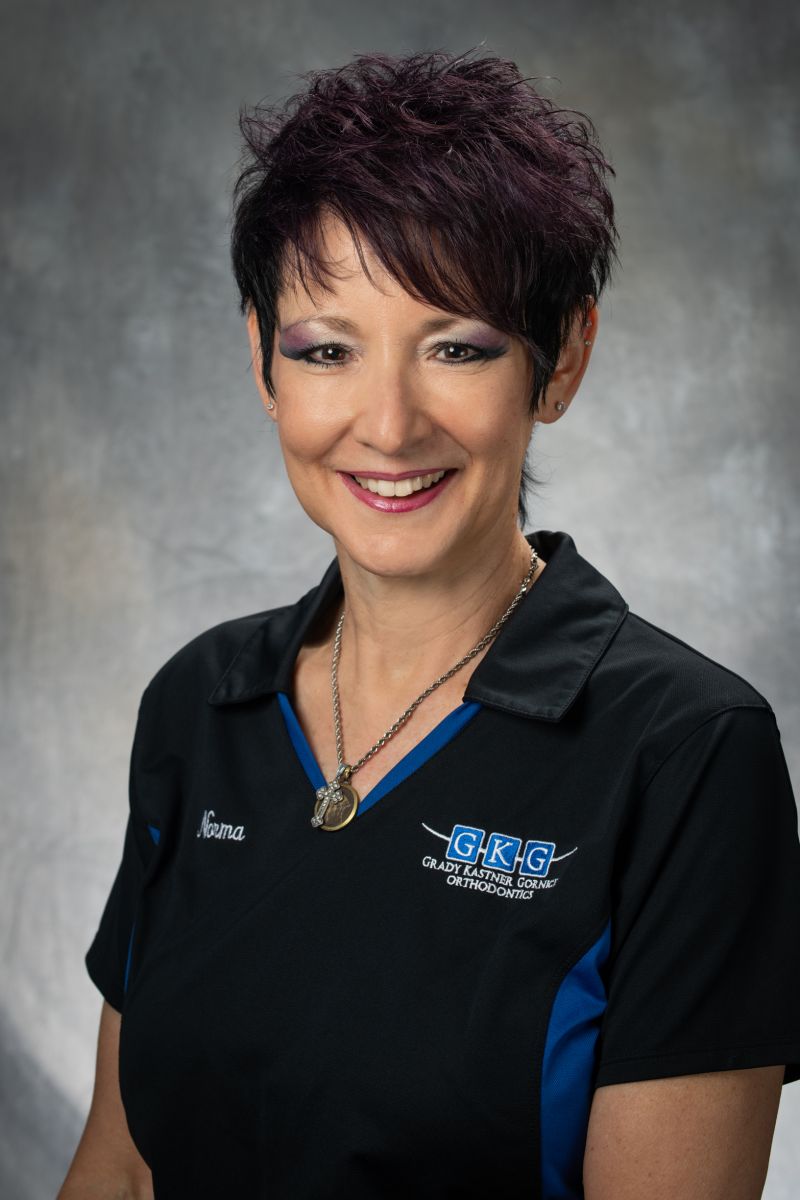 Norma
Norma has worked at our office since 1999. She feels that orthodontics is a truly rewarding career because of the relationships we develop with our patients, as well as being able to make beautiful smiles. She is very proud to be part of an orthodontic practice where patient care and a professional approach is a priority.
---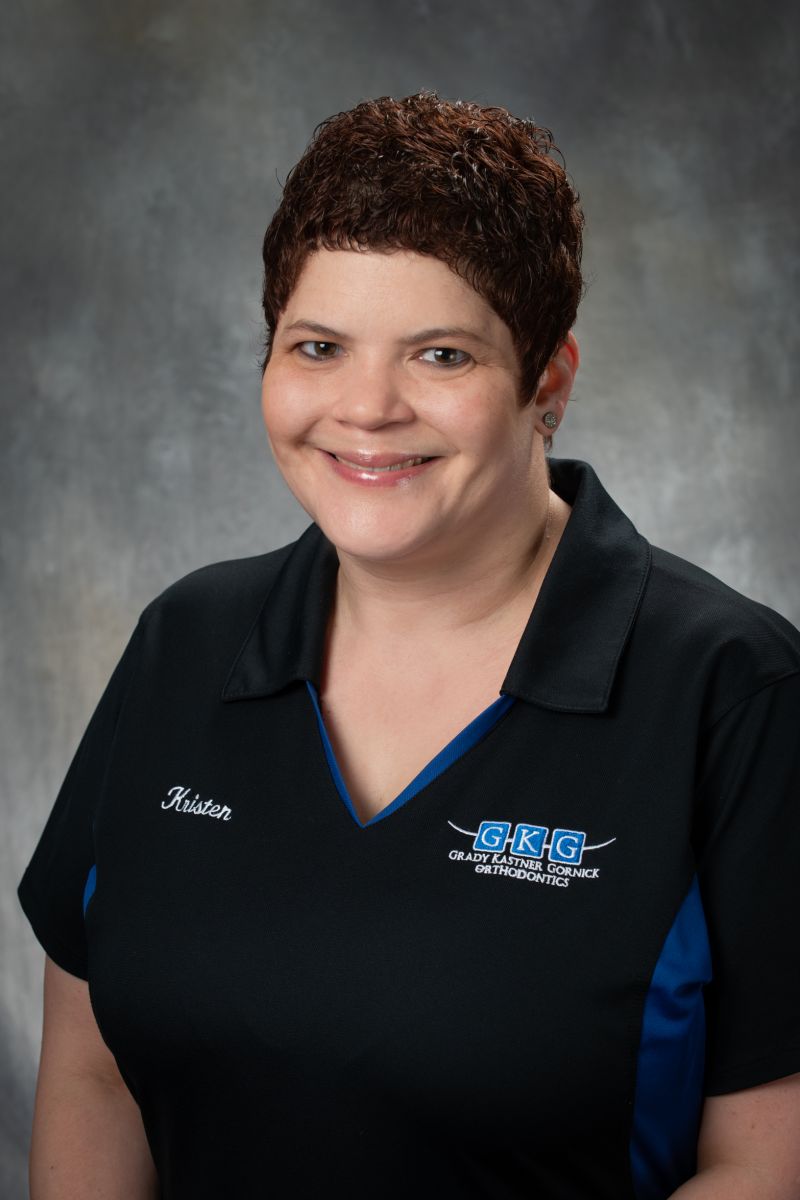 Kristen
Kristen has been our sterilization technician since 1998. She enjoys meeting our patients when she delivers sterile instruments to the clinic. Kristen was married in September, 2007. When she's not working, she enjoys relaxing and following the Pittsburgh sports teams, she is an avid fan with her husband Kirk and their cat Crosby.
---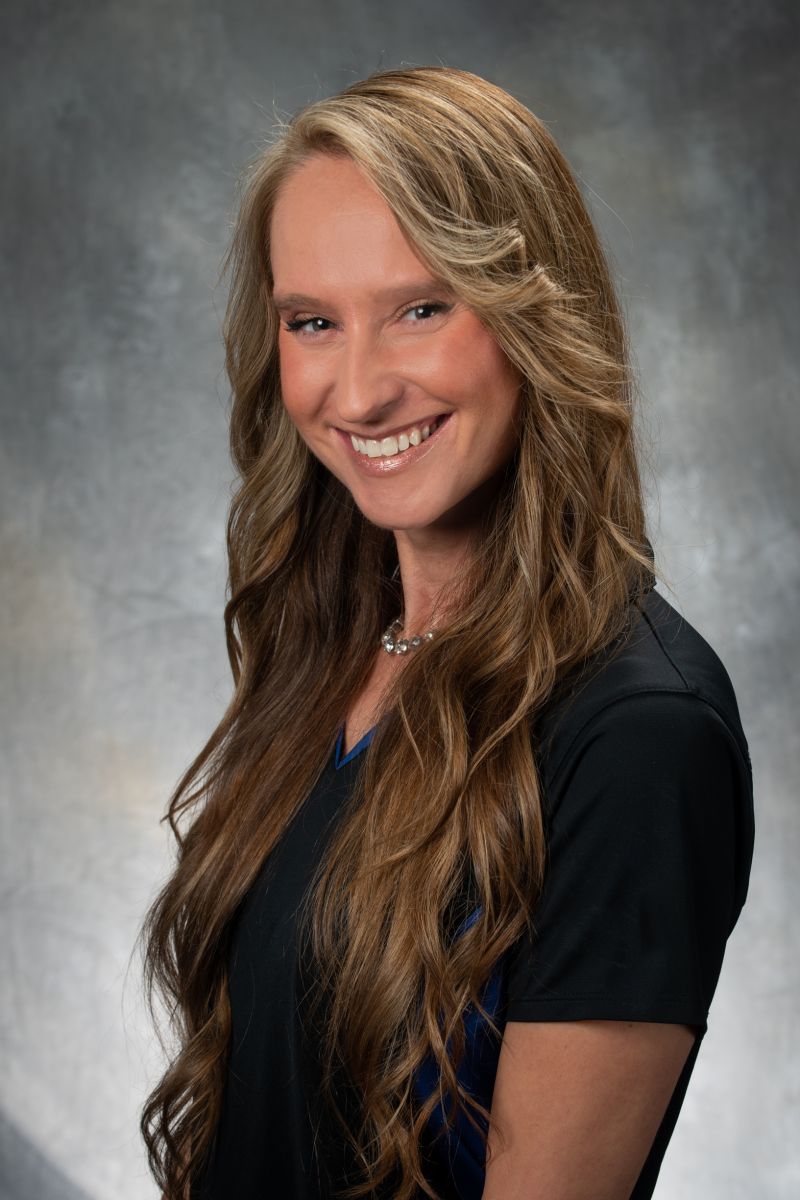 Amanda
Amanda has been working in the orthodontic field since 1995 and joined our practice in 2000. She feels that this place is terrific! Patients and co-workers are drawn to Amanda's upbeat personality. She enjoys her job very much and the part that makes it the most fun is her patients!
---
Christie
Christie is a 1996 graduate of Shaler High School. She attended the University of Pittsburgh and finished in 2001 with a degree in Exercise Physiology. Although she does not work in that field now, she enjoys the rewarding career of orthodontics. Christie loves being a part of this practice because of the fun, upbeat atmosphere. Christie is happily married with one son. When she is not working at the office, she is busy designing cakes.
---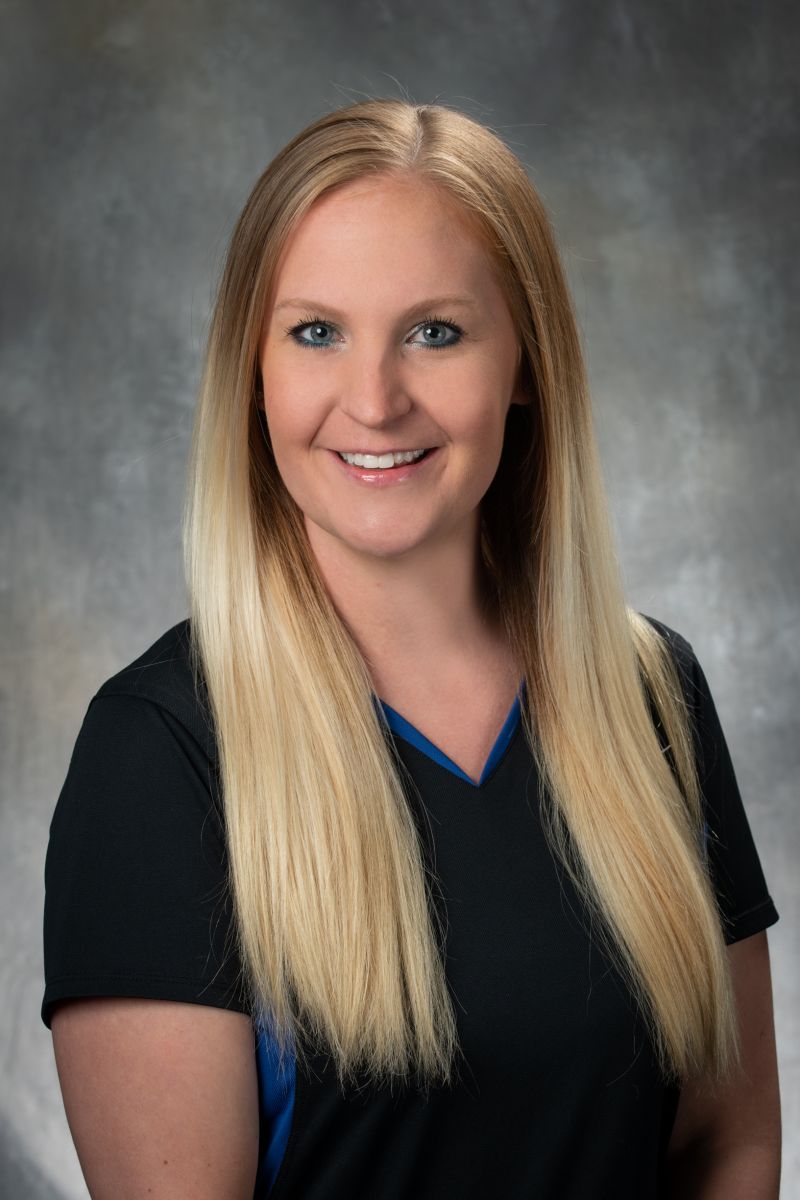 Ashley N.
Ashley attended Penn State and Bradford Dental, where she earned her degree in dental technology. Working in the dental field had always been her dream. The doctors, staff, and most importantly, the patients make her job in orthodontics worth everything it is.
---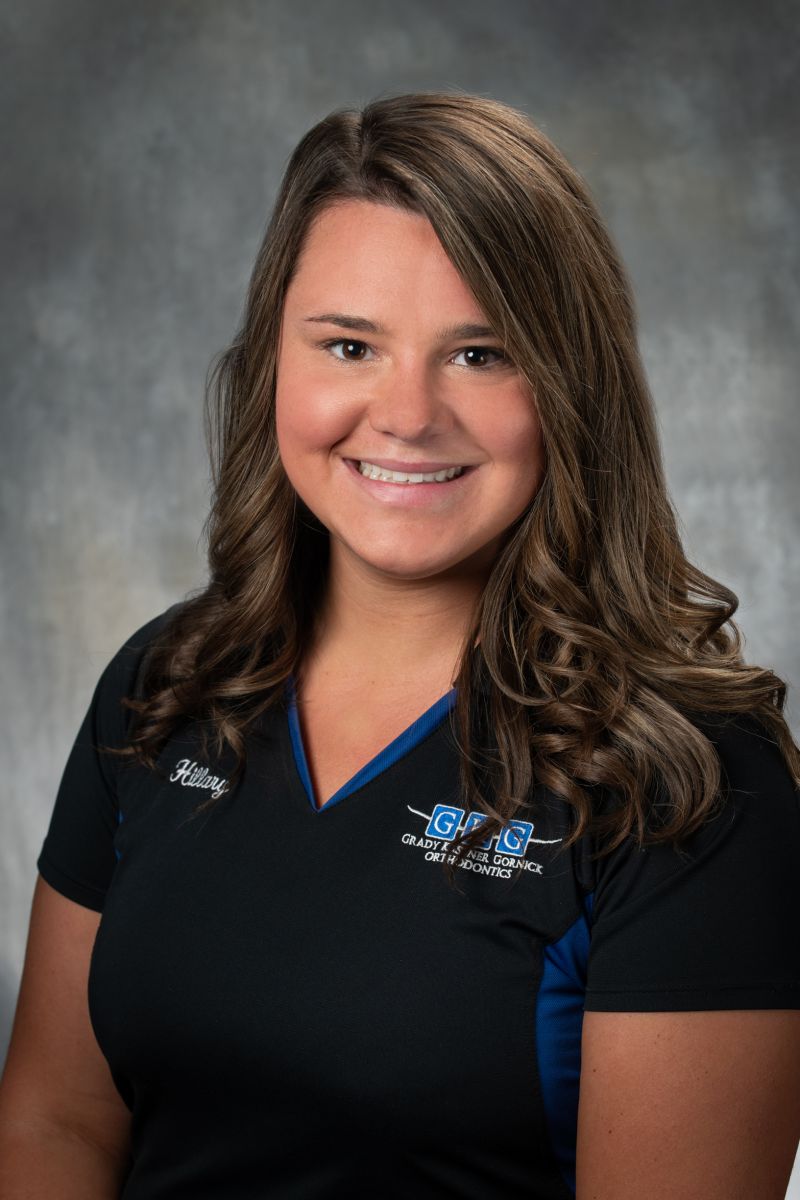 Hillary
Hillary graduated from Deer Lakes High School in 2011. She was previously a patient in 2010, and had such a great experience herself that she knew she wanted to work here! Joining the team in 2014, Hillary enjoys working for such a successful practice. The doctors, staff, and most importantly the patients make her job very rewarding!
---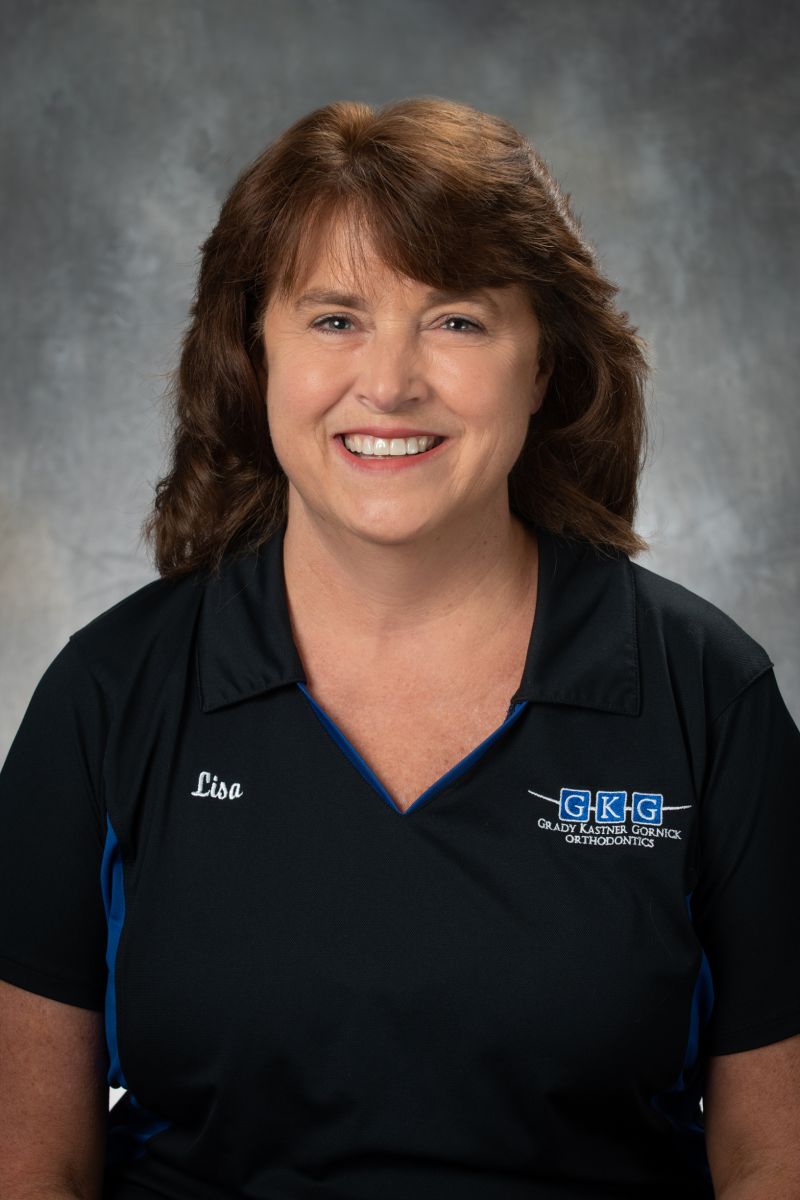 Lisa
Lisa began working in dentistry in 1985, and after working in all aspects of the dental field, decided that she loved orthodontics the most! We were happy to welcome her into the GKG Orthodontics family in 2016. She works closely with the doctors to create beautiful smiles, helping each patient smile bigger and better! Lisa is married and loves spending time with her family and babies. Her other hobbies include camping and riding motorcycles.
---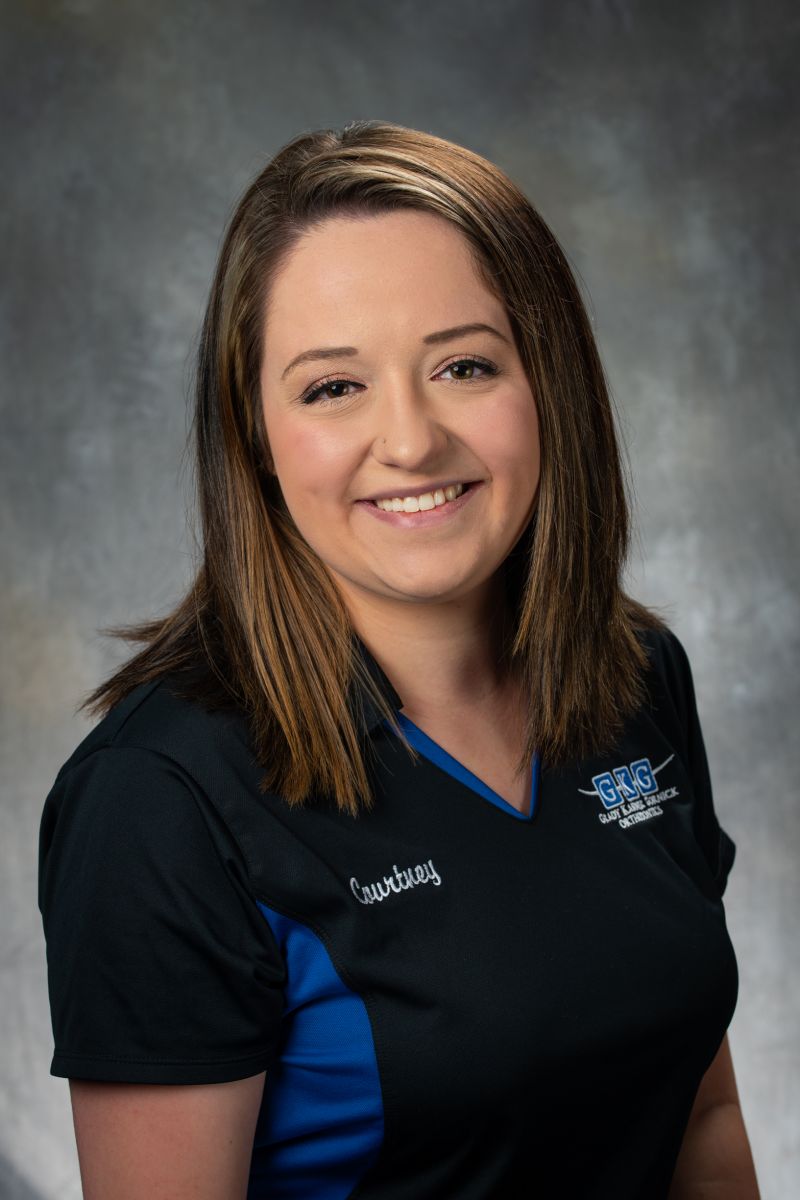 Courtney K.
Courtney attended the Bradford School for Dental Assisting and completed her externship at GKG Ortho. It was during her externship that she fell in love with the office environment and knew she wanted to be a part of our team. Courtney truly enjoys the friendliness of each of the doctors and her coworkers and is proud to be a part of a team that truly cares about the well-being of each patient and their families. When Courtney is not at work sharing her kind and compassionate nature, she enjoys spending time with her husband Denis and cuddling with her son DJ and their dog Max and cat Lily.
---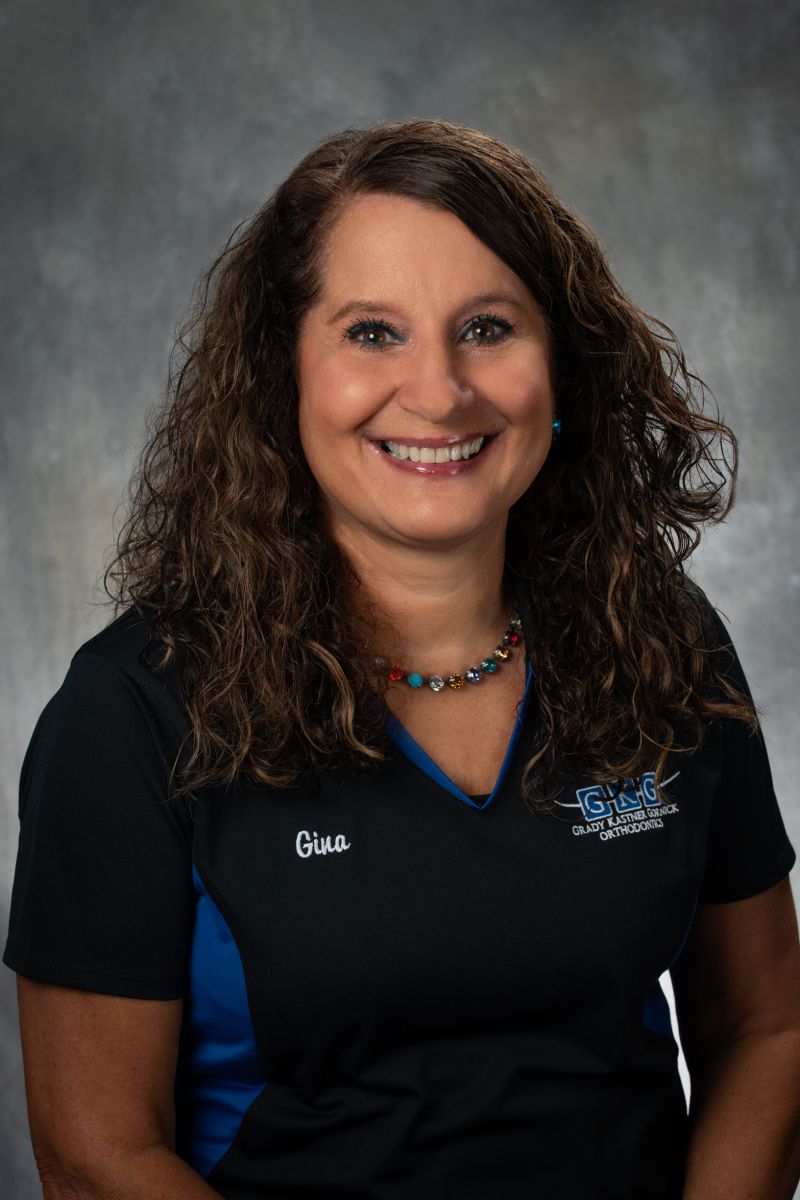 Gina
Gina started with the practice in 1997, she has always enjoyed meeting new people so working here is great! Gina feels blessed to work for such an exceptional practice that has a strong work ethic, nothing brightens her day more then seeing a patient who has just gotten their braces off leave our practice with a confident smile.
---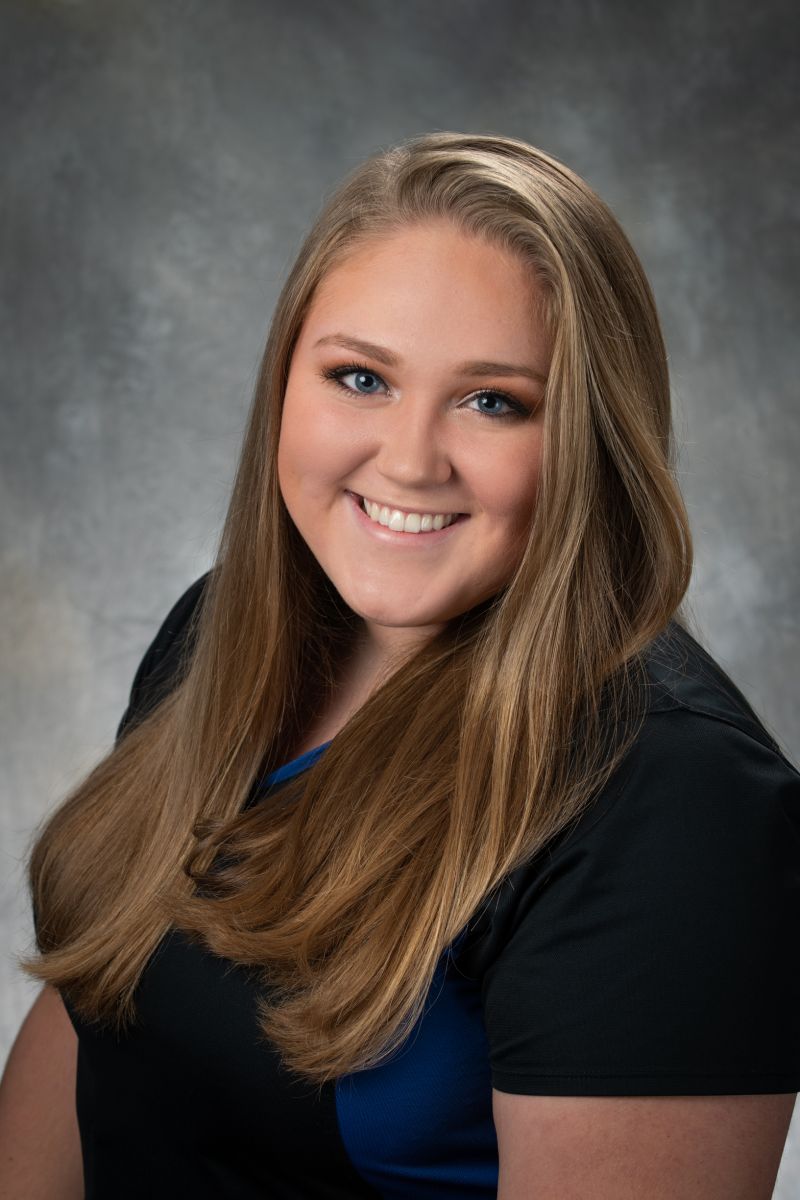 Haley
Haley joined the GKG Ortho team in 2019. She graduated from Deer Lakes High School and A.W. Beattie Career Center for Dental Assisting. Haley enjoys working with our wonderful patients and is excited to be part of the GKG family.
---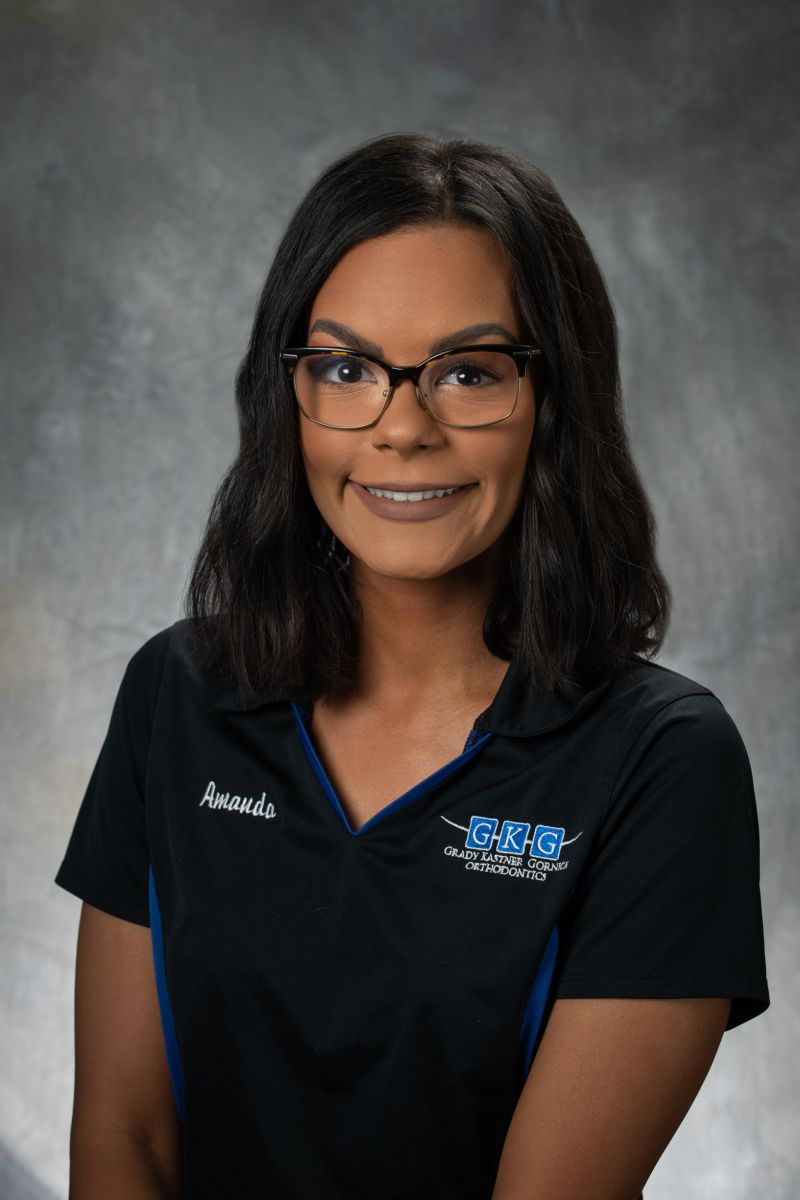 Amanda C.
Amanda graduated from A.W. Beattie Career Center in 2014 and she absolutely loves working in orthodontics! "No two days are the same here"! Each of our patients bring such a unique flavor into our office each day. Amanda absolutely loves watching our patients smiles transform into the confident smile they always wanted! Working for GKG Ortho is such a fun and fulfilling job. When Amanda is not helping patients achieve their best smile possible, she is spending time with her family & friends.
---
Lindsey
Lindsey attended the Institute of Medical and Business Careers and graduated from their dental assisting program. She loves working in such a positive and up beat practice. Lindsey enjoys spending her free time with her 3 dogs, 2 horses and donkey, Leroy.
---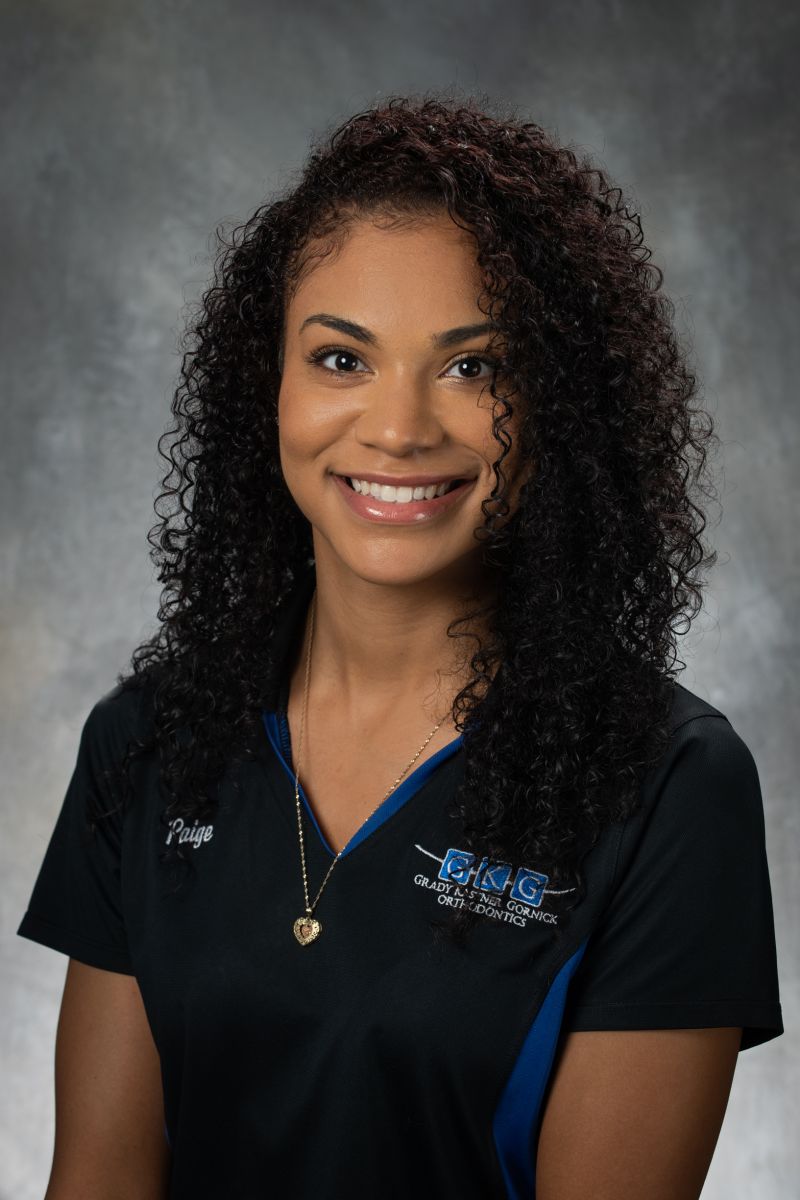 Paige
Paige enjoys working with our patients and making their experience in treatment the best it can be. It is so much fun to watch our younger patients grow up right in front of our eyes and see their confidence improve as their smile changes. GKG Ortho is a fun, exciting office to work with, it's a pleasure to be part of a great work enviroment. Outside the office, Paige spends most of her time with family & friends.
---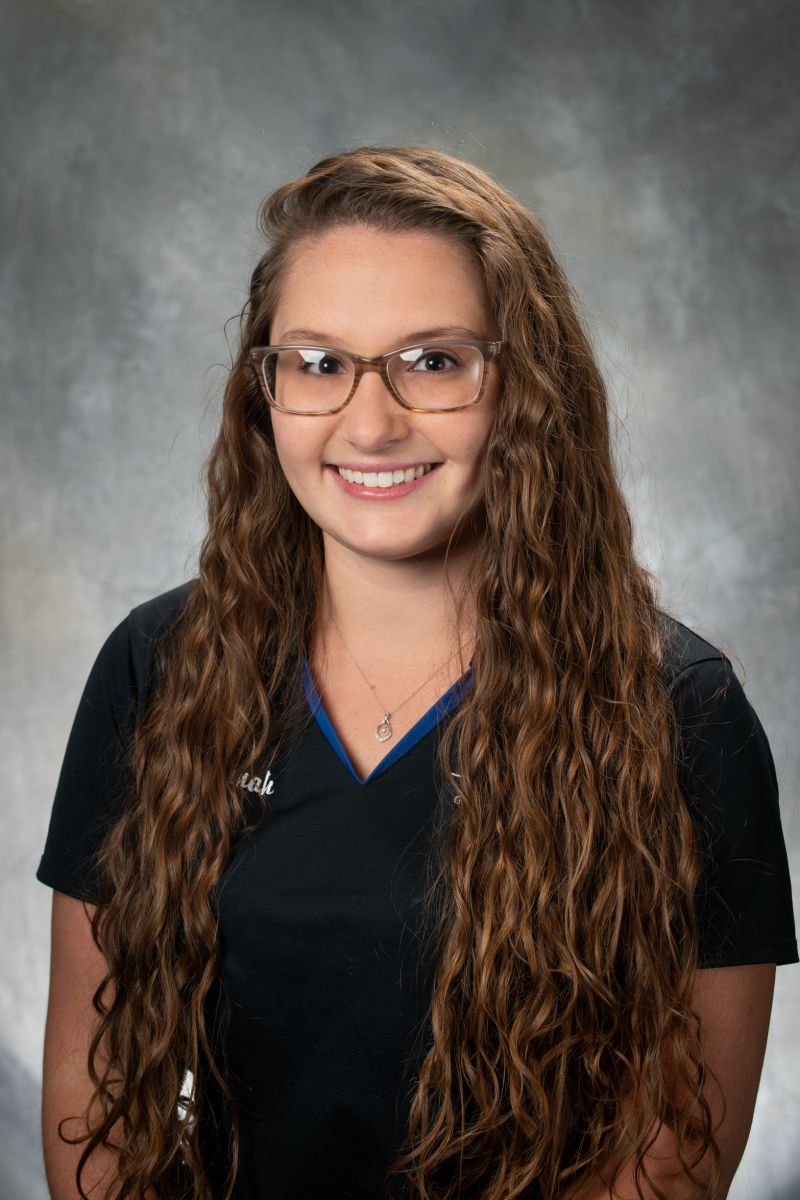 Savannah
Savannah graduated from the dental assisting program at the Institute of Medical and Business Careers. As a Patient Manager for GKG Ortho, Savannah loves to chat with our patients, get to know them better, and ultimately earn their trust and friendship during their time in our office. Our team has worked together for such a long time and we're a very efficient team. She is happy to be part of such a great team where everyone shares the same passion! Giving every patient an amazing experience is very important to Savannah. In her free time she enjoys spending time with her fiance Alec, family, friends, and especially her nephew Mason.
---
Lab Technicians
---